GCNews
GCNews has been published since 1995, with news about member organizations, programs, resources, green jobs, and more. Click on the subscribe icon (right) for a free email subscription. See below for latest issue. Click here for a searchable archive of past issues.

Issue 919 : September 2018
Active School Travel Summit – get your tickets now
The Ontario Active School Travel Summit takes place Monday 1 October at the Ramada Plaza Hotel, Toronto. Co-hosted by Green Communities Canada and the Ontario Active School Travel Council, the Summit brings together a diverse group of stakeholders to share knowledge and celebrate their collective work. Tickets are limited to 150 delegates. Register here. For more information email info@ontarioactiveschooltravel.ca.
Get ready for IWALK 2018
October is International Walk to School Month. Visit our event page for new resources, including activity ideas, downloadable posters, and sticker orders to celebrate students walking and wheeling to school. Schools registered for IWALK 2018 will receive a certificate of participation.
First funded project officially launched
Hamilton, Ontario's successful application to the Ontario Active School Travel Fund launched 6 September. Green Communities Canada Senior Program Manager Kate Berry attended the ceremony to present a large cheque. Also pictured, from left to right, are Hamilton-Wentworth District School Board Trustee Jeff Beattie, Patrick Daly, Chair of the Hamilton-Wentworth Catholic District School Board Patrick Daly, and Hamilton Mayor Fred Eisenberger.
The Hamilton initiative is one of 12 Ontario Active School Travel Fund applications approved earlier this year that will feature activities such as Walking School Buses, wayfinding signs, active school travel charters, and environmental policy scans.
Project funding is made possible thanks to a three-year $3.5 million transfer payment agreement between the Government of Ontario and Green Communities Canada. A second round of funding for Ontario projects is planned for this fall-winter.
Tell your flood story, win a prize
Have you ever been flooded? If you were flooded today, what would you lose? Have you done anything to stop water getting in your basement? What does your community need to do to reduce flood risk?
The Ontario Urban Flooding Collaborative, coordinated by Green Communities Canada, is forming an action strategy to address urban flooding in Ontario. Your stories can help inform that action strategy. As an incentive to participate, you can be entered to win $500 to help protect your home from flooding (draw 1 November). Share your story here.
Helping businesses reduce their environmental impact
Priyanka Lloyd, formerly of Reep Green Solutions in Kitchener-Waterloo, is the new Executive Director of Green Economy Canada.
Green Economy Canada (formerly Sustainability CoLab) helps businesses thrive by reducing their environmental impact. Currently, there are six Green Economy Hubs hosted by community organizations, working with more than 250 businesses.
The Green Economy North Hub is a program of GCC member organization reThink Green, Sudbury, ON.
The ClimateWise Business Network is a program of GCC member organization Windfall Ecology Centre.
Reep Green Solutions, Kitchener, ON, is a member of the Regional Sustainability Initiative Hub in Waterloo Region.
Green Calgary turns 40
Green Calgary kicks off its next major initiative, Every Action Counts, at its 40 anniversary celebration 22 September. Green Calgary (formerly Clean Calgary) has inspired Calgarians to adopt green, sustainable lifestyles since 1978.
The celebration includes a living library of expert speakers on a variety of environmental topics, and fun, hands-on activities. Register.
Welcome Madeleine Grace
School Traffic Management Facilitator Laura Zeglen and her partner welcomed Madeleine Grace 26 August. Supermom Laura and her family moved into a new home the very next day!
"Between visits from family, unpacking and adjusting to having a newborn baby, it's been a whirlwind few days," says Laura. "We're mostly running on fumes at this point, but it's been a lot of fun so far."
Louise Clunas, who has been training with Laura for the past month, takes over school traffic management facilitation duties in Toronto for the next year.
Farewell Jim Carnegie
Reep Green Solutions energy auditor Jim Carnegie recently passed away following complications from heart surgery.
Jim performed more than 3,000 energy audits since joining Reep in 2004, and was well-liked by his many customers. He took time for the important things in life, including the occasional slice of pie from a grateful homeowner. Jim was a kind soul and a funny one, and will be missed.
Our members are hiring
EcoSource, Mississauga, ON, is hiring an Older Adults Garden Recreation Consultant. Apply now.
Windfall Ecology Centre, Aurora, ON, is providing training for and hiring Energy Advisors.
---
---
GCNews has been distributed free to environmental practitioners since 1995.
GCNews is a publication of Green Communities Canada, a national association of community organizations that work with homeowners, businesses, governments and communities to reduce our impact on the environment.
---
Green Communities Canada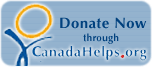 419 Chambers St, 2nd Floor, Peterborough, ON K9H 3V1
General inquiries: 705.745.7479  Fax: 705.745.7294
Email: info@greencommunitiescanada.org