GCNews
GCNews has been published since 1995, with news about member organizations, programs, resources, green jobs, and more. Click on the subscribe icon (right) for a free email subscription. See below for latest issue.

Issue 928 : June 2019
Ready, Set, Rain: tackling urban flooding
A new report from Green Communities Canada calls for collaborative action by municipalities and others to address urban flooding, a growing problem across Ontario.
"Many different players share responsibility – all levels of government, from federal down to municipal, Conservation Authorities, the insurance industry, private property owners, private contractors, non-profits, academics, and more," says report author Clara Blakelock, GCC Water Programs Manager. "We need to work together if we want to make progress."
Read the full report to learn about community action to prevent urban flooding.
Parent and child perspectives of active school travel
Engaging children and their parents is critical to the success of any active school travel (AST) initiative. However, these two groups frequently have unique and different perceptions of AST.
Join Ontario Active School Travel for a webinar to explore parent and child viewpoints on AST that will help inform messaging and tactics to increase AST in your community.
20 June, 1-2 pm EDT. Register.
Funding supports active school travel
A second round of 16 projects in communities across Ontario have been awarded grants from the Ontario Active School Travel Fund. Funding will be used to boost school travel planning, conduct walking hazard assessments, develop active school travel charters, and more.
The Fund supports a total of 28 projects being implemented in 52 communities across the province through a growing network of partners, including municipalities, school boards, student transportation consortia, public health, and non-profit. Twelve first round funding grants were announced Spring 2018.
View the full list of projects here.
The Ontario Active School Travel Fund is administered by Green Communities Canada and is made possible through financial support from the Government of Ontario.
Helping businesses reduce energy consumption
Windfall Ecology Centre is helping Ontario building owners become more energy efficient by launching a Benchmarking Help Centre.
"Energy benchmarking is a proven energy management strategy that can positively and quickly impact a business's bottom line and make it more competitive," says Windfall Executive Director Brent Kopperson.
Ontario regulations require commercial building owners to report energy and water consumption annually. Measuring consumption and benchmarking against comparable buildings motivates businesses to take actions to reduce consumption, operating costs, and greenhouse gas emissions.
Eco-friendly gardening tips
Green Calgary offers five simple hacks to turn your garden into an eco-friendly paradise. Use them to create a stunning backyard that gives nature a chance to grow happily.
Our members are hiring
EcoSuperior, Thunder Bay, ON, is hiring an Executive Director. Applications due 6 June.
Green Action Centre, Winnipeg, MB, is seeks a Program Coordinator – Living Green Living Well. Applications due 9 June.
GreenUP, Peterborough, ON, is hiring a Project Evaluator for its Sustainable Urban Neighbourhoods project. Applications due 10 June.
Green Calgary, Calgary, AB, seeks a part-time on-call Educator – Green Kids and Generation Green to work with youth. Apply immediately.
Ecosource, Mississauga, ON, offers youth an opportunity to volunteer and gain community service hours through its Youth in Action program. Applications accepted until spots are filled.
---
---
GCNews has been distributed free to environmental practitioners since 1995.
GCNews is a publication of Green Communities Canada, a national association of community organizations that work with homeowners, businesses, governments and communities to reduce our impact on the environment.
---
Green Communities Canada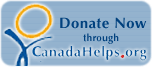 419 Chambers St, 2nd Floor, Peterborough, ON K9H 3V1
General inquiries: 705.745.7479  Fax: 705.745.7294
Email: info@greencommunitiescanada.org