GCNews
GCNews has been published since 1995, with news about member organizations, programs, resources, green jobs, and more. Click on the subscribe icon (right) for a free email subscription. See below for latest issue.

Issue 923 : January 2019
Ringing endorsement for GCC program
"Walking the Rural Way," a Brockville-based project funded by Ontario Active School Travel, received a letter of endorsement from local Leeds-Grenville-Thousand Islands & Rideau Lakes MPP Steve Clark. Clark marked the 28 November project launch with hearty congratulations:
"I wish everyone involved in this wonderful project the best of success and I'm confident other communities will soon recognize this is a great idea and we'll see them picking up the pace to catch up to our stride."
Bettering the environment through Indigenous knowledge
GCC Program Manager Alix Taylor is quoted in ON Nature magazine (page 18) on the importance of using Indigenous peoples' traditional knowledge to help solve environmental issues.
Alix, who is a co-founder of the Sacred Water Circle, managed Youth for Water, a year-long program that trained First Nations Youth in Indigenous knowledge and water science, and gave them the tools to address water issues in their communities.
Alix calls on conservation planners to "take the best of scientific knowledge and the best of Indigenous knowledge to come up with better environmental solutions."
Applications closing for facilitator position
Our Ontario Active School Travel team is hiring a full-time School Travel Planning Facilitator for Toronto. The Facilitator will assist schools with traffic congestion and safety concerns to develop solutions in support of active and sustainable travel. Apply by 11 January.
Winter Walk Day is around the corner
Winter Walk Day is Wednesday 6 February. Brand new posters and activity resources are available (également disponible en français) to download from our website to help schools in your community make their celebrations a success on that day or anytime in February. Be sure to encourage them to register their Winter Walk Day event for a chance to win prizes.
It's a big year for REAL
Rideau Environmental Action League (REAL), Smiths Falls, ON, turns 30 this year. REAL is currently exploring ways to mark the milestone year, noting: "Surviving three decades is quite the feat for a locally based environmental group."
Our members are hiring
---
---
GCNews has been distributed free to environmental practitioners since 1995.
GCNews is a publication of Green Communities Canada, a national association of community organizations that work with homeowners, businesses, governments and communities to reduce our impact on the environment.
---
Green Communities Canada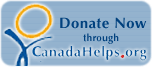 419 Chambers St, 2nd Floor, Peterborough, ON K9H 3V1
General inquiries: 705.745.7479  Fax: 705.745.7294
Email: info@greencommunitiescanada.org