GCNews
GCNews has been published since 1995, with news about member organizations, programs, resources, green jobs, and more. Click on the subscribe icon (right) for a free email subscription.
See below for latest issue. Click here for a searchable archive of past issues.
GCNews 898: Youth for Water speak at Barlow book launch


Issue 897: NOVEMBER 2016
---
Youth for Water speak at Barlow book launch
YOUTH FOR Water participants are gaining valuable experience by developing and implementing their own community projects. They were asked to share their plans at the October launch in Peterborough of Maude Barlow's new book, Boiling Point: Government Neglect, Corporate Abuse, and Canada's Water Crisis.
Crystal Cowie's project involves shoreline naturalization and turtle habitat restoration at the western beach of Serpent Mounds Park. Crystal aims to plant non-invasive plants to help prevent runoff pollution in Rice Lake. She also wants to transform the sandy area of the site into a turtle nesting beach (more…).
Growth plan supports green infrastructure
SUPPORTERS OF green infrastructure are pleased that proposed amendments to the south-central Ontario growth plan will increase the use of green infrastructure to reduce runoff volumes and pollution.
In a submission to the provincial government, Green Communities Canada was joined by17 other organizations in applauding the government's progress toward sustainable rainwater management through better land-use policies.
The submission also included 15 recommendations for improvement, including the following:
develop guidance to assist municipalities in implementing the new policies
expand the Greenbelt to protect vulnerable drinking water sources
establish a provincial secretariat to ensure coordination and implementation of integrated watershed management.
The submission was supported by the Great Lakes Network Fund, and prepared by environmental lawyer Anastasia Lintner.
Guinea pigs needed for stormwater tool
GREEN COMMUNITIES Canada and the Canadian Freshwater Alliance want to help communities change the way rain is managed on the landscape using green infrastructure. We've developed an assessment tool that benchmarks progress to date in adopting transformative policies and programs, and helps identify priority next steps. We need five organizations to pilot the tool in their communities and provide feedback on the process and its effectiveness. Interested in knowing more? Contactinfo@ourlivingwaters.ca.
GCC supports active transportation infrastructure funding
ACTIVE TRANSPORTATION infrastructure should receive $694 million in dedicated annual funding from the federal government, according to a submission from the Federal Active Transportation Coalition (FATC).
As an active member of the Coalition, we agree. In a letter to infrastructure ministerAmarjeet Sohi, Green Communities Canada endorsed the establishment of a dedicated federal fund that will match municipal and provincial spending on improvements to sidewalk networks, crossings, bike routes, street lighting, and other walking and cycling infrastructure.
"It's a big ask," said GCC Executive Director Clifford Maynes. "But governments are spending tens of billions on transportation infrastructure in the coming years, and active transportation needs to get its fair share."
Champions of walking and cycling are invited to write to Minister Sohi in support. Send usa copy.
The future of stormwater infrastructure is green
A RECENT article in the Daily Commercial News highlights GCC's work in promoting green stormwater infrastructure and the services we and our member offers to to help property owners, communities, and municipalities reduce runoff.
GreenUP awarded
GCC MEMBER organization GreenUP, Peterborough, ON received two Chamber of Commerce Business Excellence Awards. Executive Director Brianna Salmon was awarded one of the four under 40 awards for her environmental efforts and volunteer work in the community. View her profile video here.
GreenUP was also recognized as an environmental leader in Eastern Ontario with the Environmental Practices award. See video highlighting GreenUP's contributions to the community.
Beautifying community spaces
GREEN VENTURE received $33,000 from the Hamilton Future Fundfor its Alleyway Project. Underused alleyways will be transformed into beautiful community spaces. Benefits include improved water quality, neighbourhood-building, increased pedestrian and bicycle connections, and natural habitat for birds and butterflies.
Most Canadian homes are under-insulated
CANADIANS COULD realize huge savings on energy bills and significantly reduce greenhouse gas emissions by improve home insulation, according to a new studycommissioned by NAIMA Canada using data collected by Natural Resources Canada.
The report says 4.26 million tonnes of greenhouse gas emissions could be saved annually by retrofitting homes to today's efficiency standards.
Canada's first national parks conference
PARK PEOPLE, in partnership with the City of Calgary, is hosting Canada's first national parks conference, 6-8 March 2017. Apply for a bursary to cover conference travel and accommodation costs. Due 25 November.
Volunteer opportunities with our member organizations
REEP Community Solutions, Kitchener, ON seeks:

Board Development and Meeting Coordinator
Human Resources Coordinator

The Environment Network, Collingwood, ON is looking for new board members. For more information, email Narcis at communications@environmentnetwork.org
---
Donate:


---
The programs of Green Communities Canada: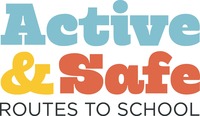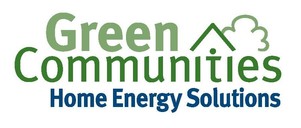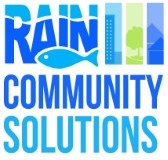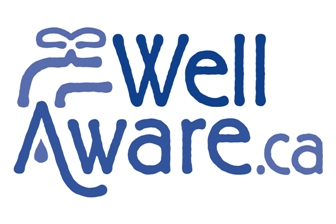 ---
GCNews has been distributed free to environmental practitioners since 1995.
GCNews is a publication of Green Communities Canada, a national association of community organizations that work with homeowners, businesses, governments and communities to reduce our impact on the environment.
---
Green Communities Canada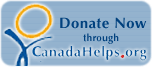 419 Chambers St, 2nd Floor, Peterborough, ON K9H 3V1
General inquiries: 705.745.7479  Fax: 705.745.7294
Email: info@greencommunitiescanada.org