GCNews
GCNews has been published since 1995, with news about member organizations, programs, resources, green jobs, and more. Click on the subscribe icon (right) for a free email subscription. See below for latest issue. Click here for a searchable archive of past issues. GCNews 905: GC Award winners announced

Issue 905 : July 2017
GC Award winners announced
At our June AGM, Green Communities Canada recognized the many champions who work and volunteer with us and our member organizations.
Green Community of the Year: GreenUP, Peterborough, ON. GreenUP was recognized for its immersive and impactful programming, and support for long-term environmental sustainability.
Lifetime Achievement: Mary Jane Patterson. Mary Jane is Executive Director, REEP Green Solutions, Kitchener, ON. She was recognized for her leadership in residential energy evaluations and low-income retrofits, resulting in annual reductions of over 30,000 tonnes of CO2 in the Waterloo region. (more….)
Long-time GCs recognized
Resilience Awards were presented to the following member organizations that have reached a milestone in longevity
Durham Sustain Ability: 35 years
GreenUP : 25 years
Conservation Corps Newfoundland and Labrador: 25 years
Biosphere Institute of the Bow Valley: 20 years
Severn Sound Environmental Association: 20 years
Greening Nipissing: 15 years
What's under the pavement?
The Montreal Urban Ecology Centre (MUEC) is partnering with Green Communities Canada on a project to depave 12 public spaces in at least six regions of Quebec over the next three years. Sous les paves  ("under the pavement") will remove unwanted pavement and establish gardens with native plants to combat climate change and reduce stormwater runoff volumes and pollution.
Support for managing rain where it falls
Green Communities Canada is joining with others in supporting controls on stormwater runoff volumes. Proposed runoff volume control targets, as outlined in a consultant's report to the Ontario government, will require the use of low impact development to manage rain where it falls through infiltration, evapotranspiration, harvesting, and reuse. Benefits include reduced flooding and water quality protection.
"This is a great step forward for stormwater management and green infrastructure," said the GCC's Clara Blakelock, Water Programs Manager.
GCC has prepared
brief
on behalf of the Green Infrastructure Ontario Coalition, in collaboration with the Canadian Environmental Law Association. It has been submitted to the province's Environment Registry, with endorsements from 33 individuals and organizations.
For more background, see the recording of a 12 July webinar.
Calling all municipalities
GCC's RAIN Department is creating a network of municipalities interested in implementing neighbourhood-based approaches to flood reduction. The network will provide access to case studies, webinars, and workshops. Municipalities that join the network will benefit from training opportunities with leading experts, peer-to-peer knowledge sharing, and customized support. For more information contact Water Programs Manager Clara Blakelock at cblakelock@greencommunitiescanada.org.
Farewell to GCC Board Director Stephanie Crocker
Stephanie Crocker was thanked for her work on GCC's Board of Directors at the 2017 AGM. Stephanie, who was appointed to the Board in 2014, served on the Member Relations and Communications Committee during her three-year term.
In addition to leaving GCC's Board, Stephanie has also resigned her position as Executive Director of Ecosource. Stephanie joined the Mississauga, ON Green Community in 2006 as a program coordinator, and was promoted to Manager and Associate Director before being appointed Executive Director in 2013.
Best of luck in your future endeavours, Stephanie.
Making business sustainable
Green Communities Canada member organizations have released annual reports chronicling their first year as Sustainability CoLab members.
Green Economy North
, a project of reThink Green, Sudbury, ON, grew to 16 members in its first year of operation, making it the fastest-growing target-based sustainability program in Ontario. Its annual report highlights the successes of local businesses in reducing their carbon footprint.
The Climate Wise Business Network
is a project of Windfall Ecology Centre, Aurora, ON. Climate Wise reached more than 17,600 employees in York Region and surrounding areas during 2016, and debuted the York Region Business Energy and Emissions Profile, the first overview of regional emissions from public and private sector organizations in Ontario.
Durham Partners in Project Green
, a project of Durham Sustain Ability, received the 2016 Sustainability Champion award from the Ajax Pickering Board of Trade for exemplifying and encouraging environmentally sustainable business practices.
Sustainability CoLab currently supports eight non-profit organizations that are helping businesses thrive by becoming more environmentally sustainable.
City Green is an energy star
City Green Solutions, Victoria, BC received a 2017 Energy Star Canada Award for New Homes in the Sustained Excellence category. City Green was recognized for its efforts to increase the number of energy-efficient homes in the market, and for making it easier for consumers to save money and reduce energy use.
Walk for Water
Join The Great Lakes Water Walk on an Indigenous-led Water Walk to honour Nibi (Water) on Sunday 24 September. Grandmothers and elders, following Anishinaabe ceremonial protocols, will make water offerings, sing water songs and make petitions for our water to be clean and pure before walking along the entire Toronto waterfront. Participants are encouraged to join the walk at key locations (TBD) and walk with the group for as long as they choose. For more information, or to volunteer or support the walk, click here. GCC has been engaged to provide project management services to help organize the walk.
Workshops and on-line training offered
Sustainability Network, Toronto, ON is once again offering Economic Literacy for Environmental Leaders, starting 27 September. This six-workshop series is designed to build the capacity of environmental leaders to understand economic concepts and their role in developing a greener economy. Register.
The University of Victoria is accepting registrations for Fall and Winter online courses in its Ecological Restoration Professional Certificate Program. The program provides advanced training for professionals working in landscape architecture, landscape design and management, forestry, agrology, biology, mining, ecological restoration, and environmental practice.
Job opportunities
Ecosource, Mississauga, ON is hiring an Executive Director. Apply by 20 August.
B!ke, Peterborough, ON, is seeking a
Project Manager
: Peterborough Bike Skills Park. Apply by 27 July.
The Toronto Centre for Active Transportation has an opening for a
Community Coordinator
. Apply by 31 July.
---
Donate:


---
The programs of Green Communities Canada: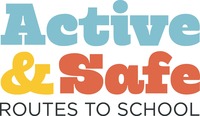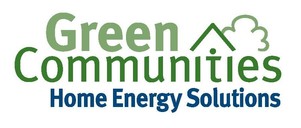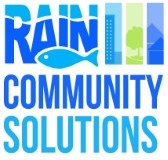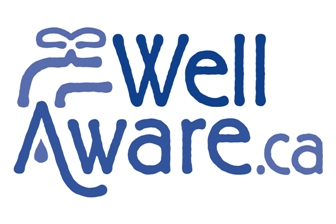 ---
GCNews has been distributed free to environmental practitioners since 1995.
GCNews is a publication of Green Communities Canada, a national association of community organizations that work with homeowners, businesses, governments and communities to reduce our impact on the environment.
---
Green Communities Canada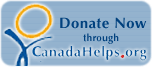 419 Chambers St, 2nd Floor, Peterborough, ON K9H 3V1
General inquiries: 705.745.7479  Fax: 705.745.7294
Email: info@greencommunitiescanada.org