GCNews
GCNews has been published since 1995, with news about member organizations, programs, resources, green jobs, and more. Click on the subscribe icon (right) for a free email subscription.
See below for latest issue. Click here for a searchable archive of past issues.
GCNews 899: Give us your feedback on urban flooding


Issue 899: JANUARY 2017
---
Give us your feedback on urban flooding
THE FIRST draft of Green Community Canada's report Urban Flooding in Ontario: Toward Collective Impact Solutions is ready for review, and we want your input and suggestions. Our aim is to make this a consensus statement about urban flooding as the basis for collaborative action to reduce urban flooding, which has enormous economic, health, and environmental impacts. To receive a copy, contact anastasia@greencommunitiescanada.org.
Send us your winter walk photos
CANADA WALKS is promoting winter walking and Winter Walk Day (1 February) with a photo contest.
Share the magic of your winter walking experiences and enter the contest by posting your photos on twitter with the hashtag #winterwalkphoto. Or submit them by email at news@greencommunitiescanada.org by 31 March.
We will feature the most inspiring photos in CANADA WALKS News and GCNews for subscribers across Canada to enjoy.
The future of active school travel in Ontario
MORE THAN 40 active school travel (AST) stakeholders from across Ontario gathered in Toronto last month for a first-ever provincial summit. The event, hosted by the Heart & Stroke Foundation and Green Communities Canada, brought together municipal, school board, school transportation, public health, and NGO representatives to determine priority actions for strengthening AST work province-wide. A report will be issued later this month. Priorities included funds for centralized support (templates, training, coaching, etc.) and for local implementation.
Peterborough gets sustainability designation
PETERBOROUGH, home to Green Communities Canada and member organization GreenUP, has been designated as a Regional Centre of Expertise (RCE) on Education for Sustainable Development.
The RCE designation for Peterborough-Kawarthas-Haliburton has been conferred by the United Nations University as endorsed by UNESCO. It's one of eight such designations Canada-wide and 150 internationally.
The initiative recognizes regions around the world that demonstrate leadership in addressing complex sustainability challenges, and links these communities internationally to support even greater innovation and collaboration.
GreenUP executive director Brianna Salmon is on the Interim Coordinating Committee for the Peterborough region.
Green Calgary welcomes new Executive Director
CONOR TAPP has been appointed Executive Director at Green Calgary, a Green Communities Canada member organization.
An avid cyclist, Conor comes to Green Calgary with more than 15 years' experience in the non-profit sector. Most recently he led Strategic Philanthropy for the Canadian Breast Cancer Foundation, and is the Communications Chair on the Board of the Canadian Association of Gift Planners, Southern Alberta Chapter.
Conor's vision is to continue to make Green Calgary intentional, decisive, and available to all Calgarians.
Nominate a volunteer
ORGANIZATIONS can nominate up to nine volunteers (a maximum of six adults) for the Ontario Volunteer Service Awards. Nominees must be residents of Ontario and active volunteers in an organization that has existed for at least five years. Nominations close 25 January.
Job opportunities
---
Donate:


---
The programs of Green Communities Canada: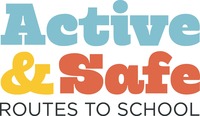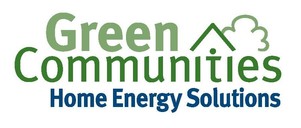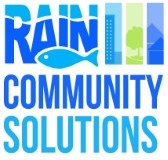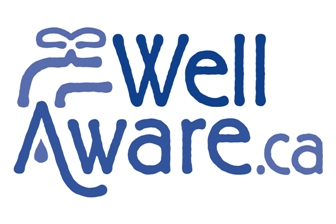 ---
GCNews has been distributed free to environmental practitioners since 1995.
GCNews is a publication of Green Communities Canada, a national association of community organizations that work with homeowners, businesses, governments and communities to reduce our impact on the environment.
---
Green Communities Canada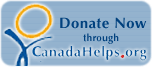 419 Chambers St, 2nd Floor, Peterborough, ON K9H 3V1
General inquiries: 705.745.7479  Fax: 705.745.7294
Email: info@greencommunitiescanada.org