GCNews
GCNews has been published since 1995, with news about member organizations, programs, resources, green jobs, and more. Click on the subscribe icon (right) for a free email subscription. See below for latest issue. Click here for a searchable archive of past issues.

Issue 921 : November 2018
Active school travel funding available
The second call for proposals for the Ontario Active School Travel Fund is now open.
The Fund seeks to increase physical activity opportunities for Ontario students by expanding active school travel programs for elementary age children. The goal is to have more students walk, cycle, scoot, and skateboard on their daily school journeys.
Ontario communities are invited to submit partnership-based applications. Due 21 December.
For more information on the Fund and the application process, register to attend the Fund Overview webinar 21 November.
The Ontario Active School Travel Fund is financially supported by the Government of Ontario.
Join the campaign for retrofit incentives in Ontario
Green Communities Canada and member organizations met recently with Federal Finance Minister Bill Morneau to press for federal home retrofit incentives in Ontario. Brent Kopperson (Windfall Ecology Centre), Mary Jane Patterson (Reep Green Solutions), and Clifford Maynes (GCC) urged Minister Morneau to support using $150M in incentives from existing carbon funds to generate 50,000 retrofits in the province over the next two years.
Incentives will reinvigorate the home efficiency industry, hard hit by Ontario's withdrawal from climate action, create jobs and bill savings, and improve the housing stock. Incentives will generate measurable energy savings and GHG reductions, and be a high-impact high-engagement complement to the government's carbon-tax-and-rebate scheme. Seebackgrounder.
Please write to the Minister of Environment and Climate Change Catherine McKenna and Natural Resources Canada Minister Amarjeet Sohi to express your support. Engage local MPs.
"Residential energy efficiency is under threat in Ontario," Maynes said. "But this is also an opportunity for the feds to step in and do what they already did for nine years: deliver a popular and successful program directly to the people of this province."
GCC Board elects new executive
The GCC Board of Directors met for its annual retreat at the beginning of October and appointed the 2018-19 executive.
Chris Birchall (Victoria) remains as Chair; Alec Ross (Kingston) is Vice-Chair, Dave Blake (Kitchener-Waterloo) is Treasurer, and Kevin Behan (Toronto) is Secretary. See the full list of Board members here.
OTF funds Green Communities initiatives
Two Green Communities Canada member organizations and partner are Ontario Trillium Foundation (OTF) grant recipients.
Green Venture (Hamilton) received $198,900 over 34 months to expand itsFresh Air for Kids program to 18 schools. The program helps students make informed decisions about active transportation and outdoor activity based on air quality, and help them understand the local impacts of air quality on their health.
Ecosource (Peel Region) received $664,500 over 36 months to promote environmental sustainability through a hands-on, urban agriculture, and food education initiative.
Oakvillegreen Conservation Association (Halton Region) received $75,000 to partner with GCC to deliver the Ready for Rain program. Under the program, selected Oakville neighbourhoods will work together to modify properties to capture rainwater and create landscapes that absorb rain where it falls.
Developing an action strategy for urban flooding
As part of the Ontario Urban Flooding Collaborative initiative, GCC hosted sessions on increasing flood resilience in Peterborough, Brantford, Thunder Bay, and Essex Region, in collaboration with local partners GreenUP, Reep Green Solutions, EcoSuperior, and the Essex Region Conservation Authority.
"Urban flooding is a complicated problem — many different players need to work together to increase flood resilience in this province," says Clara Blakelock, manager of water programs for Green Communities Canada.
The consultations will contribute to the creation of an action strategy for addressing urban flooding in Ontario, which will be discussed and finalized on 22 November at a meeting in Toronto. Sign up here if you are interested in attending.
The Collaborative is supported by the Ontario Trillium Foundation.
Depave "firsts" in Peterborough and Kitchener
GreenUP, Peterborough, ON, recently organized Canada's largest Depave Paradise project, also the first to dig up a roadway, which has been transformed into a new urban park.
"By adding more green spaces we can filter the water slowly through the soil and protect our waterways from urban pollution," said Dawn Pond, GreenUP's Depave Paradise and Vibrancy Project coordinator.
Reep Green Solutions undertook Kitchener's first depave last month at Sheppard Public School. The project involves turning the school's playground into a naturalized play space. Students planted trees in the greenspace, while the addition of shrubs and natural play equipment like logs, boulders and stumps, will be completed in the spring. Also planned is a naturalized ground surface that will absorb more stormwater runoff than asphalt would.
Bhim Subba is moving on
After 14 years of service with GCC, Bhim Subba has decided to retire from our organization. Bhim joined GCC in 2004 as the Director of Home Energy Services. After incentives ended in 2012, he continued to administer EnerGuide files for us on a part-time basis.
"Bhim has been a crucial colleague in managing the constant demands of customers, NRCan. and other business partners," says Kai Millyard, GCC Special Projects Consultant, Home Energy Solutions. "I've been so pleased to have him as my colleague, confidante, and partner in crime. It has not only been his diligence with data details, so badly needed in this business, but his constant goodwill and steady demeanor that has reassured me during whirlwind times."
Innisfil elects sustainability champion
Alex Waters, former energy auditor with Windfall Ecology Centre, was elected to Innisfil Town Council in last month's municipal elections.
Alex has pledged support for safe sidewalks and bike paths, flood risk reduction, and smart growth to create a livable, walkable, and vibrant downtown.
In the mid-1990s Alex managed EnviroMark, one of Ontario's original green community organizations and a founding member of Green Communities Canada.
Our members are hiring
City Green, Victoria, BC, has an opening for a full-time, entry-level Client Services Representative – Energy and GHG Reduction. Apply by 9 November.
---
---
GCNews has been distributed free to environmental practitioners since 1995.
GCNews is a publication of Green Communities Canada, a national association of community organizations that work with homeowners, businesses, governments and communities to reduce our impact on the environment.
---
Green Communities Canada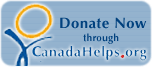 419 Chambers St, 2nd Floor, Peterborough, ON K9H 3V1
General inquiries: 705.745.7479  Fax: 705.745.7294
Email: info@greencommunitiescanada.org