GCNews
GCNews has been published since 1995, with news about member organizations, programs, resources, green jobs, and more. Click on the subscribe icon (right) for a free email subscription.
See below for latest issue. Click here for a searchable archive of past issues.
GCNews 902: Programs receive funding


Issue 902 : APRIL 2017
---
Programs receive funding
THREE GCC member organizations received Ontario Trillium Foundation Grow grants:
GreenUP, Peterborough, ON, received $408,500 over 35 months to expand on NeighborPLAN, an initiative helping residents shape local services and programs.
EcoSource, Mississauga, ON, received $562,900 over 35 months to create environmentally-sustainable communities by assisting with staffing and program costs.
Environment Network, Collingwood, ON, received $286,000 over 36 months to launch Collingwood Youth and Technology Centre to help youth between the ages of 12-18 years facing barriers develop strong emotional and social skills.
Faith and the Common Good, Toronto, ON, also received a Grow grant in the amount of $296,200 over 35 months to reduce the energy footprint of faith buildings. GCC Board member Lucy Cummings is Executive Director of Faith and the Common Good.
Kingston is WALK Friendly
KINGSTON, ON has been awarded a bronze designation under the WALK Friendly Communities program delivered by Green Communities Canada (Canada Walks). This medium-sized city has done an impressive job of promoting walkability and engaging its citizens to increase walking rates.
WALK Friendly designation recognizes efforts to improve walkability at the Bronze, Silver, Gold, and Platinum levels. The designation uses a comprehensive framework of indicators, enabling municipalities to benchmark improvements over time. A panel of expert reviewers provides feedback and advice.
The 2016 WALK Friendly Communities intake was generously funded by the Canadian Automobile Association (National CAA) and South Central Ontario CAA.
Youth for Water looking for volunteers
OUR YOUTH for Water Pilot Project has entered the final phase, in which participants undertake their own community-based projects. Youth rain garden projects in Curve Lake First Nation and Whitefish River First Nation are seeking volunteers and donations.
To get involved, or start a Youth for Water project in your own community, email Alix Taylor (ataylor@greencommunitiescanada.org) or Hattie Edwards (hedwards@greencommunitiescanada.org). Or call them at 705-745-7479. Alix is at x 114; Hatti is at x 159.
Many have contributed to the success of the program. Special thanks to:
Donors: Alan Reeve, Bedford House; Trinity United Church; Unitarian Fellowship of Peterborough;  Jim Abel , Kawartha Truth & Reconciliation; Robert Commanda and Pam Hart, Sacred Water Circle.
Partners: Mike Jacobs, Cambium Aboriginal; Peter Taylor; Trent Professor Paul Frost; Marcy Adzich, GreenUP; TRACKS; Indigenous Environmental Studies Program; First Peoples House of Learning; Trent University Native Association; Sacred Water Circle; and Kawartha World Issues Centre.
reThinking CO2 emissions
GREEN ECONOMY North, a program of reThink Green, has compiled a Business Energy and Emissions Profile (BEEP) that shows Sudbury's small- and medium-sized businesses emit 254,000 tonnes of carbon dioxide each year.
ReThink Green will use this data to help businesses devise individual strategies to cut emissions, with a target of 20 percent reduction over the next 10 years.
Sudbury and York Region are the only Ontario communities with BEEP profiles.
Winter walking photo contest wraps up
IT'S BEEN a long winter walking season and GCC's Canada Walks department received many photos of celebrations and walking adventures from across the country, proving winter walking is both fun and feasible.
Two photos were chosen from March contest entries. Alane Matrinuzzi, a teacher from Orleans, ON, submitted the photo of students in warm hats, jackets, smiles, and moustaches, which captured the spirit of winter walking.
Erin Mouchian, of St. Timothy Separate School, Mississauga, ON submitted a photo of snowshoeing, a traditional mode of winter walking.
Thanks to all who participated in the #winterwalkphoto contest, which ended 31 March. Goodbye winter! Enjoy walking and rolling into spring.
 Urban flooding webinar
JOIN GCC's RAIN Department for a free webinar that presents findings from our new report: Urban Flooding in Ontario: Toward Collective Impact Solutions. 18 May, 1-2 p.m. ET. Suggested donation of $25 appreciated. Details and register here.
Our members are hiring
---
Donate:


---
The programs of Green Communities Canada: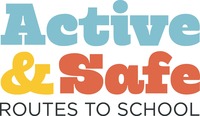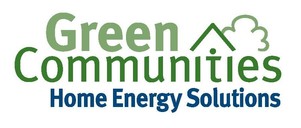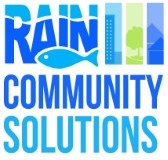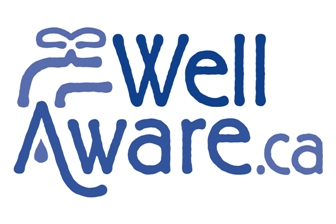 ---
GCNews has been distributed free to environmental practitioners since 1995.
GCNews is a publication of Green Communities Canada, a national association of community organizations that work with homeowners, businesses, governments and communities to reduce our impact on the environment.
---
Green Communities Canada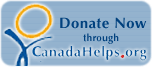 419 Chambers St, 2nd Floor, Peterborough, ON K9H 3V1
General inquiries: 705.745.7479  Fax: 705.745.7294
Email: info@greencommunitiescanada.org