GCNews
GCNews has been published since 1995, with news about member organizations, programs, resources, green jobs, and more. Click on the subscribe icon (right) for a free email subscription. See below for latest issue.

Issue 922 : December 2018
GCC is hiring
Our Active School Travel team is hiring a full-time School Travel Planning Facilitator for Toronto. The Facilitator will assist schools with traffic congestion and safety concerns to develop solutions to promote active and sustainable travel for students. Apply by 11 January.
Funding deadline is approaching
The deadline for applications for Round 2 of the Ontario Active School Travel Fund is 5 pm 21 December.
The Fund offers grants of up to $60,000 per community for partnership-based projects that expand active school travel and build a foundation for lasting impact.
Read the Program Guide, Q&A's, and request the Ontario Active School Travel Fund application package here.
The projects are funded by Green Communities Canada, with financial support from the government of Ontario.
Active travel projects launched
Project launch events for Round 1 recipients of the Ontario Active School Travel Fund were recently held in Peterborough, Thunder Bay, and North Bay.
The projects encourage students to use active transportation on the journey to and from school, address barriers to walking and wheeling to school, and help ease traffic congestion in school zones.
Wallace Beaton, GCC's Manager of Community Engagement and Capacity, Ontario Active School Travel, pictured right attended the northern project launches. (photo credit Dan Garrity).
Peterborough and Thunder Bay projects are facilitated by member organizations GreenUP and EcoSuperior, while the North Bay project is facilitated by the North Bay Parry Sound District Health Unit.
Farewell to Armi
Armi De Francia is the new Active Transportation Coordinator for the Town of Ajax.
For the past four years Armi worked as GCC's School Travel Planner in Toronto, where she successfully developed and implemented action plans to incorporate safe active transportation into the daily lives of students.
Environmental Commissioner visits depave site
Environmental Commissioner of Ontario Dianne Saxe visited Canada's largest depave site, and met with GreenUP and Green Communities Canada staff during a visit to Peterborough, ON, last month. Dr. Saxe praised the depave project as a great example of what can be accomplished in communities when groups work together.
The Biosphere Institute has a new Executive Director
Dr. Cheryl Hojnowski is the new Executive Director at the Biosphere Institute of the Bow Valley, Canmore, AB. Cheryl's background includes a PhD in wildlife ecology, focused on how wildlife adjust their behaviour patterns in high human use recreation areas.
Cheryl takes over from Biosphere Institute founding Executive Director Dr. Melanie Watt. Melanie started out as the Institute's only employee 20 years ago, running the organization out of her home. Along the way, she also served as a director on the GCC Board.
Reep makes the perfect pitch
Reep Green Solutions Communications Manager Donnique Williams got three minutes to make a pitch on the Project Neutral platform for personal, effective climate action across Waterloo Region and Ontario. She was pitch perfect, winning the $8,000 grand prize. Watch the video.
Green Calgary awarded
Green Calgary has capture the national Water Wise Award from the Canadian Institute of Plumbing and Heating, thanks in part to its Green Homes and Community program. The program helps individuals incorporate simple and affordable green options into the way they live, work, and play to lower their eco footprint and live a greener life.
GreenUP reunion
GreenUP, Peterborough, ON, invited its founding staff to lunch to mark 2018 Staff Day. Pictured, left to right, are Brenda Ivey, Clifford Maynes (founding director), Margeree Edwards, Dave McLeod (first staff member).
Scaling up to save
Former GCC Board member and Aki Energy co-founder Shaun Looney's newest book, A Beautiful Bailout, outlines how scaling up social innovation projects can solve many social problems and while saving government dollars.
Happy holidays from GCC
Whatever your celebration or tradition, GCC encourages you to make your holiday green and sustainable. Our member organizations have plenty of tips, including:
Our members are hiring
Ecosource, Mississauga, ON, is hiring a Field to Table Coordinator. Apply by 12 December.
GreenUP, Peterborough, ON, is accepting RFPs for
a videographer. Apply by 14 December
3D Graphic Design. Apply by 17 December.
Conservation Corps Newfoundland and Labrador is looking for an Assistant Education and Outreach Coordinator. Apply by 12 December.
---
---
GCNews has been distributed free to environmental practitioners since 1995.
GCNews is a publication of Green Communities Canada, a national association of community organizations that work with homeowners, businesses, governments and communities to reduce our impact on the environment.
---
Green Communities Canada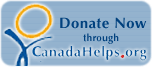 419 Chambers St, 2nd Floor, Peterborough, ON K9H 3V1
General inquiries: 705.745.7479  Fax: 705.745.7294
Email: info@greencommunitiescanada.org