GCNews
GCNews has been published since 1995, with news about member organizations, programs, resources, green jobs, and more. Click on the subscribe icon (right) for a free email subscription.
See below for latest issue. Click here for a searchable archive of past issues.
GCNews 904: National active transportation website launched


Issue 904 : June 2017
National active transportation website launched
An alliance comprising Canada Bikes, the National Active & Safe Routes to School Working Group, and Green Communities Canada has launched a website urging support for a Canadian active transportation strategy to address factors that influence everyday active transportation, including infrastructure, community design, and road safety.
The Active Transportation Alliance website summarizes the scope and need for a strategy, the amazing breadth of support it has (more than 160 signatories), and the benefits of active transportation. There's also a "take action" page to join the call for a strategy, get connected, and reach out to decision-makers.
Discussions are ongoing with Environment and Climate Change Canada and other federal government ministries regarding funding.
Photo: Catherine McKenna, Canada's Minister of Environment and Climate Change. Credit: Zara Ansar, xovelo. See: Instagram.com/xoveloxo
Youth for Water Pilot complete
The Youth for Water Pilot, a project of Green Communities Canada and The Sacred Water Circle, wrapped up earlier this month with the unveiling of participants' projects.
The installation of a rain garden at Whitefish River First Nation's Shawanosowe School was participant Amber Pitawanakwat's main community endeavour. Amber hopes the garden will promote environmental stewardship and make students think about climate change and the impact it has water. See media coverage here.
Amber also hosted, along with fellow Youth for Water participant Crystal Cowie, a workshop in Hiawatha First Nation on shoreline health and turtle nesting.
Nat Cummings and Kristen Muskratt worked with Curve Lake First Nation School students and youth volunteers to build both a rain garden and a traditional medicine garden. The gardens officially opened 16 June.
The Youth for Water Pilot was funded by the Ontario Trillium Foundation's Youth Opportunities Fund. GCC is currently seeking funding for phase two of this highly successful project.
On the move: staff changes at GCC
With the wind-up of the Youth for Water Pilot Project, Project Coordinator Hattie Edwards returned home to Akwesasne Mohawk Nation. In addition to enjoying time with family and friends, Hattie will work on securing funding to build on the success of the Youth for Water Pilot. She'll also be involved with a Ministry of Indigenous Relations and Reconciliation project engaging Indigenous youth in Ontario's drinking water policy.
The next step for Climate Adaptation Intern Anastasia Kaschenko is sunny California. She has been accepted into the Global Solutions Program, a nine-week immersive, residential accelerator program at the NASA Research Park in Mountain View, CA where she'll work on issues related to climate change.
Communities improve walkability
Last fall, Green Communities Canada invited communities that had received WALK Friendly Ontario designations in 2013 to reapply to the program to benchmark their progress. Of the nine communities invited to participate in this targeted intake, Kingston, Ottawa, Hamilton, and Richmond Hill submitted applications.
Kingston improved its status and was awarded a 2016 Bronze WALK Friendly Community designation. Judges were impressed by pedestrian-friendly initiatives such as reducing the speed limit on a major artery to make walking safer, funding street design changes to ensure a positive walking experience, and crosswalk upgrades.
Ottawa maintained Silver designation, with judges emphasizing it is a "strong" Silver and that Gold status is within reach. Ottawa has developed impressive policies to promote complete streets and traffic safety for elderly and vulnerable road users.
Hamilton also maintained Silver designation, and was lauded for creating new sidewalks and improving existing ones, installing pedestrian crossovers, and hosting a number of street festivals, including Open Streets Hamilton, which is dedicated to active transportation.
Richmond Hill maintained Bronze designation and was praised for advancing the first phase of the Lake to Lake Cycling and Walking Trail route, which provides a key north-south connection for commuters and recreational users.
WALK Friendly Communities is a recognition program that encourages municipalities to create and improve walking conditions by awarding Bronze, Silver, Gold or Platinum designations. The 2016 targeted intake was funded by the Canadian Automobile Association (CAA).
Read the profiles of all designated WALK Friendly Communities here.
Green infrastructure to the rescue
While many are aware of how green infrastructure helps cities deal with stormwater, green infrastructure also provides several health benefits such as reducing air pollution, mitigating the urban heat island effect, and improving mental health. Get the full picture in an article recently published in the Umbrella Stormwater Bulletin.
Prestigious award for GreenUP ED
GreenUP Executive Director Brianna Salmon is the recipient of a 2017 Trent University Alumni Award. The awards are presented annually to alumni who excel in their careers or who demonstrate and promote the spirit of Trent.
Brianna, who graduated in 2010, received the Young Leader Award. She was recognized for her work with various community programs and for being the key driver behind a multi-sector coordinating committee's application to have the Peterborough-Kawartha-Haliburton region recognized as a UNESCO Regional Centre of Excellence in Sustainability Education.
Our members are hiring
---
Donate:


---
The programs of Green Communities Canada: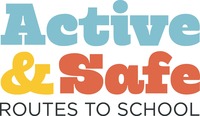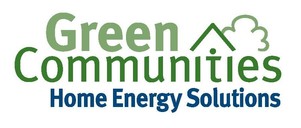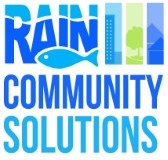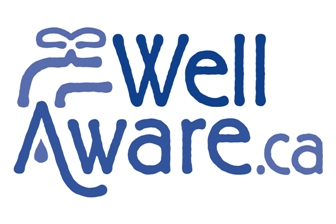 ---
GCNews has been distributed free to environmental practitioners since 1995.
GCNews is a publication of Green Communities Canada, a national association of community organizations that work with homeowners, businesses, governments and communities to reduce our impact on the environment.
---
Green Communities Canada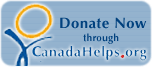 419 Chambers St, 2nd Floor, Peterborough, ON K9H 3V1
General inquiries: 705.745.7479  Fax: 705.745.7294
Email: info@greencommunitiescanada.org