GCNews
GCNews has been published since 1995, with news about member organizations, programs, resources, green jobs, and more. Click on the subscribe icon (right) for a free email subscription. See below for latest issue. Click here for a searchable archive of past issues.

Issue 913 : March 2018
Teachers get set to depave
Teachers who attended a Depave Paradise presentation at the Ontario EcoSchools Superconference left inspired to turn paved school yards into pollinator and vegetable gardens, settings for green classrooms, and other green spaces.
"It was great to present to a group of 45 motivated green teachers," said Rose Bergeron, GCC Program Manager. "I quickly realized they were beyond theory and ready for action."
Rose shared information on turning unused pavement into enjoyable, productive green spaces that provide shade and reduce stormwater runoff.
New rules for managing rain are on the horizon
New measures being developed for stormwater runoff volume control in Ontario will mean major changes for new construction and redevelopment projects in the province, says GCC Manager of Water Programs Clara Blakelock.
Quoted in construction magazine On-Site, Clara said the new rules mean all projects will have to manage on-site the first 25 millimetres or more of rain that falls.
Managing water on-site is vitally important for reducing stormwater runoff volumes and peaks, reducing pollution, and increasing groundwater recharge.
Communities can increase resiliency by adding permeable pavement, trees, and landscaping such as rain gardens and bioswales, Clara said.
Send us your winter walk photos
Once again, we're inviting people to share their winter walking experiences in our #winterwalkphoto contest. Winter walking can be a celebration, an adventure, or some other memorable experience.
Green Communities Canada will review the entries each month and showcase the most inspiring photos. Enter by using the hashtag #winterwalkphoto on Facebook, Instagram, or Twitter any time before the end of March 2018. Entries can also be submitted by email to mazakula@greencommunitiescanada.org.
GoManitoba app promotes sustainable transportation
Green Action Centre is providing Manitobans with sustainable, healthy commuting options through a new ridesharing app.
Available province-wide, GoManitoba matches rideshares, facilitates carpools, promotes public transit, and matches walk and bike mentors using home, work, or other destination addresses.
It also offers groups the ability to create custom sub-sites, providing a dedicated portal for employees, students, or residents.
"We understand that for some trips, driving may be necessary or the preferred option. GoManitoba matches drivers and passengers, to turn trips into carpools and help reduce our GHG emissions. But it also does much more, like matching those new to cycling or transit with mentors who know the way. It's an all-in-one travel planning tool for all Manitobans," explains Green Action Centre Executive Director Tracy Hucul.
GoManitoba is available on desktop at www.GoManitoba.ca, and as an app on both Apple and Android smartphones.
Inspiring youth to tackle climate change
EcoSuperior is inspiring 150 youth from across Northwestern Ontario to meet the challenges of climate change and create positive change.
The Agents of Change Climate Action Project, funded by the Ontario Ministry of Environment and Climate Change, will inspire and nurture students to become engaged citizens, leaders, and problem solvers who can effectively respond to dramatic climate change in their communities.
"This project provides us with a huge opportunity to work with eight school boards across all of northwestern Ontario, and we are excited about future opportunities to bring more programming into more schools," says EcoSuperior Executive Director Ellen Mortfield.
Students from grades 8-10 will gather in Thunder Bay in September to explore the complexities of climate change, build leadership skills, and create student-led climate action campaigns to reduce GHG emissions in their schools. They'll head back to their communities to execute their campaigns from October 2018 to March 2019. Total GHG emission reductions will be calculated and reported in Spring 2019.
EcoSuperior is one 10 Partners in Climate Action Grants recipients.
Minister celebrates winter walking
Ontario Minister of Education Indira Naidoo-Harris celebrated winter walking 6 February by joining students from St. Cecilia Catholic School, Toronto, ON, in a walking school bus.
The Minister announced investments in programs to keep children and youth physically active, including active transportation initiatives, to encourage walking, cycling and other forms of active travel to and from school.
Our members are hiring
GreenUP, Peterborough, ON has three new job openings:
Green Action Centre, Winnipeg, MB is hiring a Compost Courier (driver) for its social enterprise Compost Winnipeg. Apply by 13 March.
Reep Green Solutions, Kitchener, ON has three job postings:
---
Donate:


---
The programs of Green Communities Canada: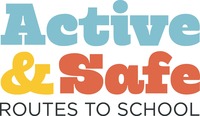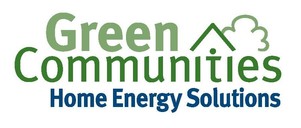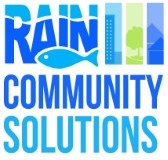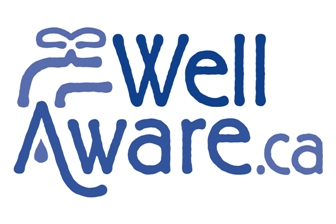 ---
GCNews has been distributed free to environmental practitioners since 1995.
GCNews is a publication of Green Communities Canada, a national association of community organizations that work with homeowners, businesses, governments and communities to reduce our impact on the environment.
---
Green Communities Canada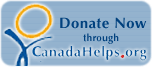 419 Chambers St, 2nd Floor, Peterborough, ON K9H 3V1
General inquiries: 705.745.7479  Fax: 705.745.7294
Email: info@greencommunitiescanada.org