GCNews
GCNews has been published since 1995, with news about member organizations, programs, resources, green jobs, and more. Click on the subscribe icon (right) for a free email subscription.
See below for latest issue. Click here for a searchable archive of past issues.
GCNews 900: Youth for Water is expanding


Issue 900: FEBRUARY 2017
---
Youth for Water is expanding
YOUTH FOR Water, a pilot project of Green Communities Canada and The Sacred Water Circle, has entered the final phase as participants head to their communities to host water-themed workshops and implement action projects.
Crystal Cowie and Amber Pitawanakwat are hosting a workshop for children in Hiawatha First Nation on shoreline health and turtle nesting. In addition, Amber is partnering with the elementary school in her home community of Whitefish Lake First Nation to create a rain garden in the fall. Crystal is creating an information video about the Youth for Water program which will be available on Facebook upon completion.
Nat Cummings and Kristin Muskratt will host a series of workshops at Curve Lake First Nation School on rain gardens and traditional medicinal plants. The workshops will be followed by two planting events that will result in the creation of a rain garden and medicine garden at the school.
Program Coordinator Hattie Edwards is returning to her home community of Akwesasne in the spring to coordinate a local Youth for Water program with support from GCC and local groups.
Youth for Water is funded by the Ontario Trillium Foundation's Youth Opportunities Fund. A proposed second phase project is awaiting approval.
Send your clunker to heaven
THE GREEN Communities Foundation (GCF) is a proud partner of Car Heaven, a national charitable vehicle recycling program. Car Heaven lets you get rid of your old high-polluting clunker and donate the proceeds to a charitable organization. You'll get a tax receipt; we all benefit from reduced air pollution and responsible recycling carried out in compliance with the Canadian Auto Recycler's Environmental Code. GCF is the charitable affiliate of Green Communities Canada. GCF undertakes programs that support a green and healthy future for all.
Inspiring winter walking photos
JANUARY'S feature photo in our #winterwalkphoto contest (see above) was taken by P. D'Amore, St. Joseph Elementary, Hamilton Wentworth Catholic District School Board.
See below for another of many great winter walking photos we received, submitted by Maggie Plyvas.
Keep sharing your winter walking celebrations and stories with us. Enter by posting one or more photos on Facebook, Twitter, or Instagram with the hashtag #winterwalkphoto. Or e-mail mazakula@greencommunitiescanada.org with the subject heading "#winterwalkphoto contest."
We welcome photos from across Canada.
Grant expands GreenUP's reach
GREENUP, PETERBOROUGH, ON received a Seed Grant in the amount of $75,000 from the Ontario Trillium Foundation to support the newly established Peterborough-Kawartha Regional Centre of Expertise (RCE) on Education for Sustainable Development. Brianna Salmon, GreenUP Executive Director, says the funding will provide critical resourcing that will allow the Centre to share knowledge about sustainable development, including water and energy conservation, waste reduction, and local food production, around the world.
Conservation Corps on the air
CONSERVATION CORPS Newfoundland and Labrador turns 25 this year and is celebrating with a new environmental television show. The first episode of EcoVision aired in January and covered waste management, including an inside look at recycling and shoreline cleanups. Other episodes will explore green technology, gardening initiatives, ocean protection, food sustainability, and climate change. View the waste management episode here.
Make your Valentine's Day green
NOTHING SAYS love like going green. Green Action Centre, Winnipeg, MB offers tips for making Valentine's Day more sustainable.
REAL grants for community projects
THE RIDEAU Environmental Action League (REAL), Smiths Falls, ON is offering three Action Grants of $250 each to local schools, community groups, and neighbourhood associations that undertake eco-friendly projects to benefit the community. Applications accepted until 1 March.
REAL established the grants in 2014 in celebration of its 25th anniversary.
Job opportunity
---
Donate:


---
The programs of Green Communities Canada: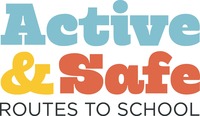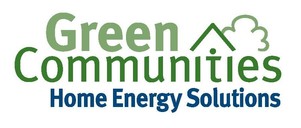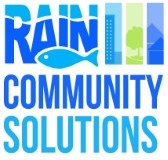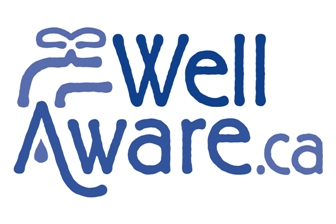 ---
GCNews has been distributed free to environmental practitioners since 1995.
GCNews is a publication of Green Communities Canada, a national association of community organizations that work with homeowners, businesses, governments and communities to reduce our impact on the environment.
---
Green Communities Canada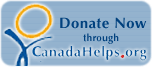 419 Chambers St, 2nd Floor, Peterborough, ON K9H 3V1
General inquiries: 705.745.7479  Fax: 705.745.7294
Email: info@greencommunitiescanada.org