GCNews
GCNews has been published since 1995, with news about member organizations, programs, resources, green jobs, and more. Click on the subscribe icon (right) for a free email subscription.
See below for latest issue. Click here for a searchable archive of past issues.
GCNews 900: Youth for Water is expanding


Issue 901: MARCH 2017
---
Healing though traditional medicines
HOLISTIC HEALTH and plant educator Joe Pitawanakwat conducted a hands-on workshop to show how natural ingredients, including spruce gum, fern leaves, and cedar and coconut oils, can be used to make healing teas and salves. GCC's Youth for Water program was one of the sponsors of the Traditional Medicines workshop held last month in Peterborough, ON.
"Learning about these medicines and seeing how much they can help was very eye opening," said Youth for Water participant Kristin Muskratt. "I'm excited to share what I learned."
Help depave paradise
THERE IS a waiting list of communities that want to remove unused pavement and turn it into greenspace. We're looking for sponsors to help make these depaves happen.
Depave Paradise is a project of Green Communities Canada in which volunteers come together to remove unwanted pavement and replace it with absorbent gardens filled with native species.
Individuals and corporations are encouraged to check out our sponsor page. For companies, depave events are great team building excercises that provide many local recognition opportunities.
We're in the news
GREEN COMMUNITIES Canada was profiled in the January edition of Business View Magazine.
And Executive Director Clifford Maynes wrote a feature article about using green infrastructure for rainwater management in the winter edition of the Canadian Water Resources Association's quarterly publication.
Power monitors available
BIOSPHERE INSTITUTE of the Bow Valley has 20 power cost monitors up for grabs. The monitors help reduce electricity bills by recording home energy use and displaying electricity cost-per-hour in dollars and cents.
The Biosphere Institute reported great success with the monitors in helping local residents reduce electricity use until a city-wide change made them incompatible with electricity meters in Canmore.
For more information, or to make an offer to purchase the monitors contact mwatt@biosphereinstitute.org.
Aging well
GREEN ACTION Centre, Winnipeg, MB celebrated its 32nd anniversary on Valentine's Day. Over the years,GAC has helped Manitoba attain some amazing environmental achievements.
Share your winter walk photos
CANADA WALKS' winter walking contest is open for submissions until 31 March. Enter by posting your photos on twitter with the hashtag #winterwalkphoto, or submit them by email at news@greencommunitiescanada.org.
February's feature photo was taken by Jessica Sheridan, Ottawa School Travel Planning Facilitator, at Century Public School.
Job and volunteer opportunities
---
Donate:


---
The programs of Green Communities Canada: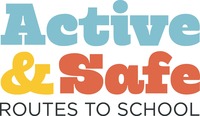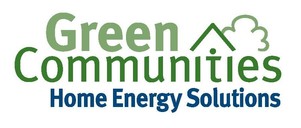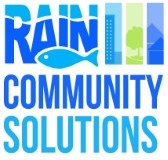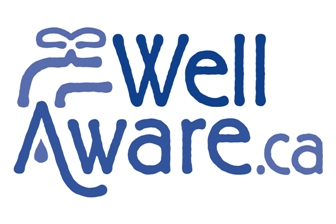 ---
GCNews has been distributed free to environmental practitioners since 1995.
GCNews is a publication of Green Communities Canada, a national association of community organizations that work with homeowners, businesses, governments and communities to reduce our impact on the environment.
---
Green Communities Canada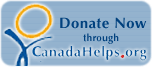 419 Chambers St, 2nd Floor, Peterborough, ON K9H 3V1
General inquiries: 705.745.7479  Fax: 705.745.7294
Email: info@greencommunitiescanada.org