GCNews
GCNews has been published since 1995, with news about member organizations, programs, resources, green jobs, and more. Click on the subscribe icon (right) for a free email subscription. See below for latest issue. Click here for a searchable archive of past issues. GCNews 908 : Depave Paradise needs your votes

Issue 908 : October 2017
Depave Paradise needs your votes
Depave Paradise, a project of Green Communities Canada, is applying to the Aviva Community Fund to depave six sites across Canada. Aviva funds projects based on votes received. It only takes a minute. Please give us your support. Depaving engages volunteers in tearing up unused pavement by hand and replacing it with green space. Depaves increase community resilience by getting rid of unwanted hard surfaces and creating permeable areas for water to soak into the ground. Depaves are great opportunities to educate volunteers, decision-makers, and the public about treating rain as a resource and managing it close to where it falls. Since 2012, our partners have hosted 26 events, with three more to come this fall. The numbers to date are impressive:
4168 m2 of asphalt removed
4405 m3 of stormwater and 718 kg of pollution kept out of local waterbodies
109 trees and 3,535 plants and shrubs plants
more than 1,500 volunteers engaged
Depaving creates welcoming community spaces, reduces the urban heat island effect, creates habitat for pollinators, increases carbon sequestration, increases property values, and promotes walkability. GCC is looking to expand this successful program, and is applying for funds to depave at least 47 more sites over the next three years. We have a list of candidate depave sites and organizations eager to host events. Interested in hosting a depave? Get in touch. Vote here to fund Depave Paradise. Voting is open until 19 October.
GCC's Board meets
The GCC Board of Directors appointed the 2017-2018 Executive during its annual retreat last week:
Chris Birchall, City Green Solutions, Victoria, BC continues as Chair;
Alec Ross, Red Squirrel Conservation Services, Kingston, ON is Vice-Chair;
Dave Blake, REEP Green Solutions, Kitchener, ON is Treasurer;
Kevin Behan, Clean Air Partnership, Toronto, ON is Secretary.
See a full list of Board members here.
Webinar on urban flooding collective impact project
Learn how to get involved in a collective impact initiative to reduce urban flood risk in Ontario. Join a webinar hosted by GCC's RAIN department, 17 October, 11 am-noon EDT. Register.
New Active and Safe Routes to School website
See our new Active & Safe Routes to School website, www.saferoutestoschool.ca. Its easier to navigate and contains the latest news, research, and resources on active school travel. Check it out here.
We are walkers
Canada Walks, a program of GCC, was out in force at the recent Walk21 conference in Calgary. We delivered sessions on active school travel, participated in the annual assembly of the International Federation of Pedestrians, and presented a stirring and fun declaration about the walking movement: We are Walkers.
Reduce your refuse
Waste Reduction Week kicks off today. Once again GCC member organization REEP Green Solutions, Kitchener, ON has issued a challenge: reduce the week's waste bound for landfill to the equivalent of a 1 litre mason jar. Are you up to the challenge? Use these  tips  to get started.
Our members are hiring
Green Action Centre, Winnipeg, MB is hiring two Community Pathfinders to assist Manitoba First Nations tackle solid waste management and recycling. Apply by 22 October. City Green Solutions, Victoria, BC is hiring:
Applications will be reviewed as they are received, and positions will remain open until filled.
---
Donate:


---
The programs of Green Communities Canada: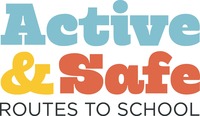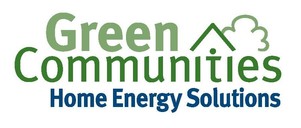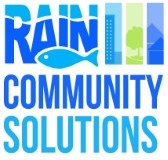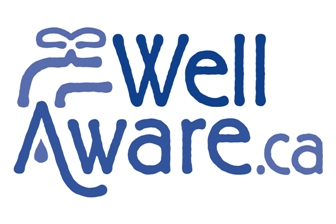 ---
GCNews has been distributed free to environmental practitioners since 1995.
GCNews is a publication of Green Communities Canada, a national association of community organizations that work with homeowners, businesses, governments and communities to reduce our impact on the environment.
---
Green Communities Canada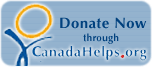 419 Chambers St, 2nd Floor, Peterborough, ON K9H 3V1
General inquiries: 705.745.7479  Fax: 705.745.7294
Email: info@greencommunitiescanada.org